Lista Light, 75 year old gaff ketch, is the survey platform for Katharine and David Lowrie's ecological survey work.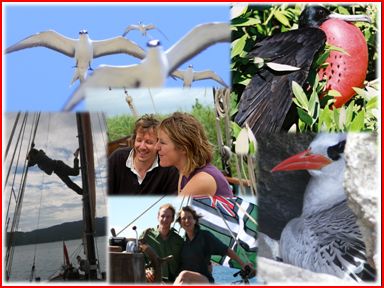 Current project: Sailing Lista Light to Cape Horn and north to Uruguay. Planning to begin a major overland expedition across the continent of South America beginning in May 2012

Previous Project: Seabird Breeding Atlas of the Lesser Antilles 2009-2010

' .."..what can only be described as a truly inspirational research voyage, every Lesser Antillean island, islet and cay has been systematically surveyed for the presence of seabirds… The results are truly astounding.."'. David Wege, Senior Caribbean Program Manager, Bird Life International
The Seabird Breeding Atlas of the Lesser Antilles is due to be published imminently.

Goal: Put the Natural World First - To protect, preserve and enjoy the natural world.

ACTIONS:

1. Research: Collate existing evidence from the scientific community

2. Expeditions: Gather data in remote and hostile areas

3. Advise: Create management information and advise decision makers

4. Education: Share findings through education and press releases



- - - - - - - - - - - - - - - - - - - - - - - - - - - - - - - - -
This website will be a chronicle of the adventures of David Lowrie and Katharine Lowrie (nee Land) and their lives aboard the good ship Lista Light. Lista Light sails the sea with winds in her sails. Solar power, tow generators and wind turbines top up batteries. If you would like to contact Dave or Katharine in the meantime, please email us and we will respond when next at port!




This page hit Count : 118832