Bristol to Brest

The journey begins with locking out of Bristol at 12:40, lots of people waving us off. Through the lock …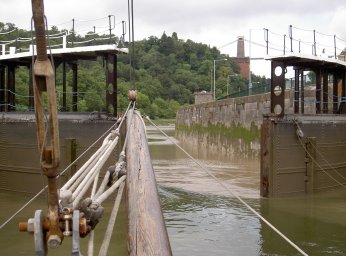 An hour down the Avon into the Bristol Channel and wind against tide as usual leads to a bumpy beginning with the bowsprit dipping into the water many times and sees Josh spending some time dicharging over the rail.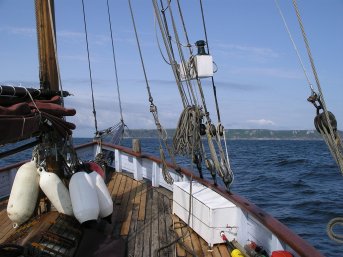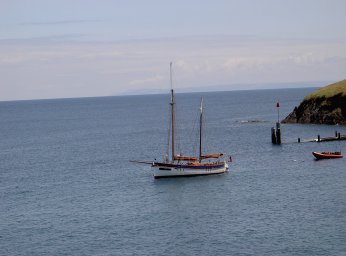 Arrive at Lundy the next morning to do a few rigging and maintenance jobs and a brisk walk up the hill for lunch in the pub. Off again that afternoon having set the new sails for the first time for an overnight sail, seeing lots of puffins and a school of dolphins swimming along with us for a while. Arriving St Marys in the Scillies Monday 12th at 2pm after good progress at up to 7 knots with the new sails working beautifully..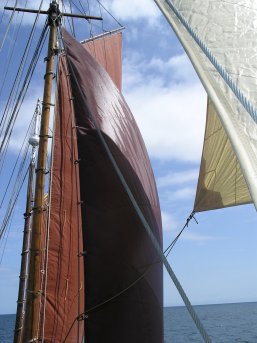 A quick shower in the local hotel, a walk around town and a few pints in the Mermaid of course.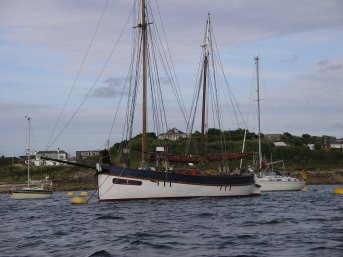 Back to the boat for tea and off at 8 headed for France. Usual joy of lots of fishing boats and big ships in the shipping lanes at night, and it starts to rain a little with some mist obscuring visibility, all thankful for the reassurance of our new radar! All is much better in the morning after a good breakfast.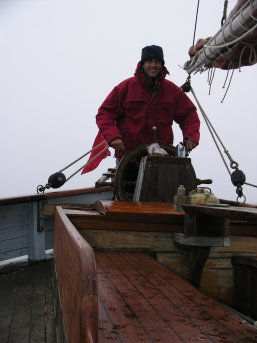 Arrive at Brest after motoring the whole way with no wind and a flat sea, just in time for a huge fireworks display.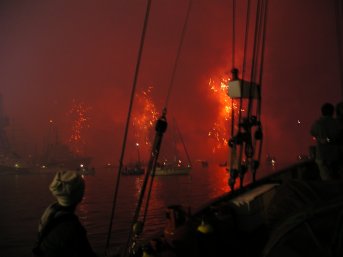 Loads of pretty boats to look at all around us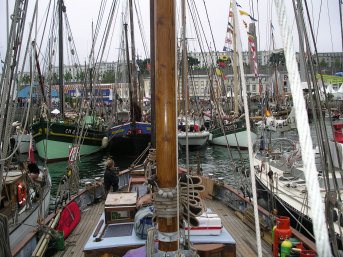 Our first outside crew meal in the cockpit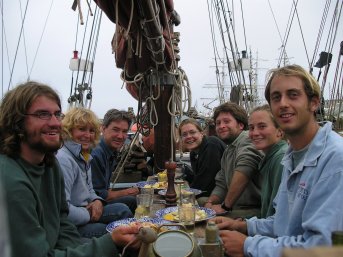 Forward to next section - Brest to La Coruna






















This page hit Count : 176669
This is the Lista Light Website, for the travels of the sailing boat Lista Light

Click here for text-version of site