Preparing to leave NZ

It was decided that Lista Light would make the long voyage back home. Jay flew back out to New Zealand on the 17th of March where Noel had already hauled the boat out of the water. Then the work started in earnest, which included getting the mast out and fitting the new hydraulic steering. The main mast was still in good condition, but the top mast, which had been suspected of having some rot for some time, needed to be replaced.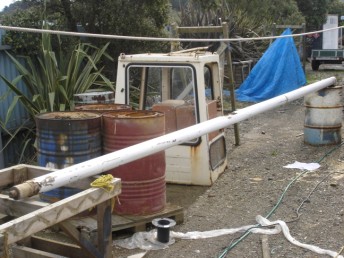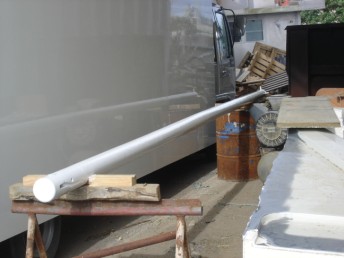 After conferring with Rob, Noel decided that it would be wise to fashion a new spectacle fitting for the top mast.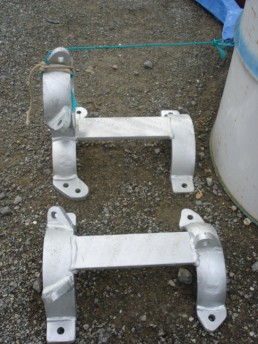 Jack, who was part of the crew on the Pacific crossing, was still travelling around New Zealand and travelled up from Wellington to join the boat and become a crew man again. His first assignment was to purchase a new fishing rod, as the last one lost a fight with a big dorado. R.I.P. faithful crewman. He returned triumphantly a few hours later with the latest addition to the crew.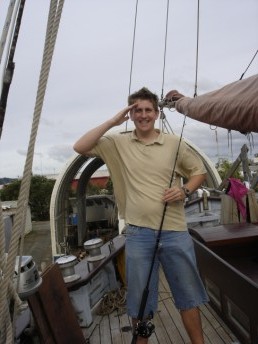 As the mast was down Jay decided to attack the finials which were definitely not looking their original colour. But several hours hard graft later had them returned to their former glory.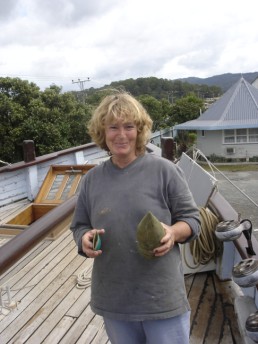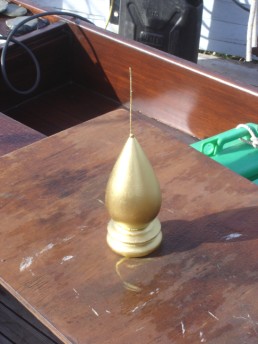 After a hard days work there is nothing better than a good dinner - which Noel decided to follow up with his favourite dessert, Tallow.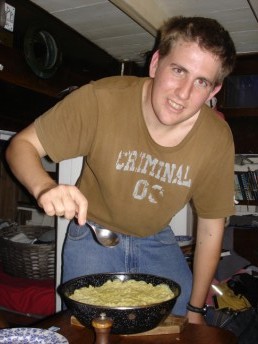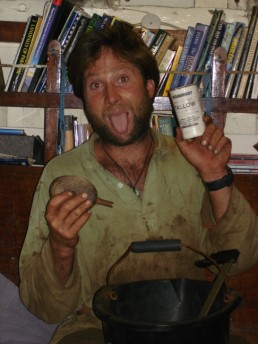 During this time Noel was still actively searching for crew. An engineer called Martin got in contact with the boat and was signed on as crew. There was also a guy called Nils who was working aboard a boat that was close by who was eager to get back to Europe. He came over for a chat and was also signed on as crew.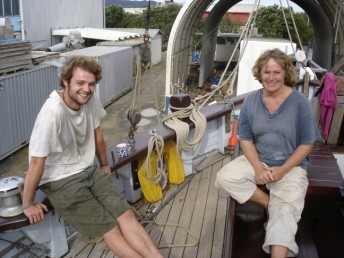 There was a number of unforeseen delays with the fitting of the auto-pilot, much to Noel and Jay's frustration - however there was plenty of maintenance work that kept everyone busy from dawn till dusk, which included antifouling, some painting, and the painstaking job of trying to service the old blocks which averaged four hours per piece.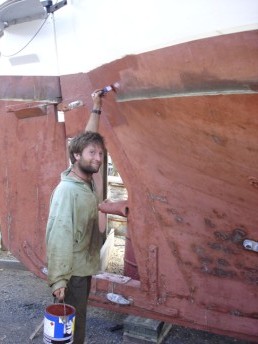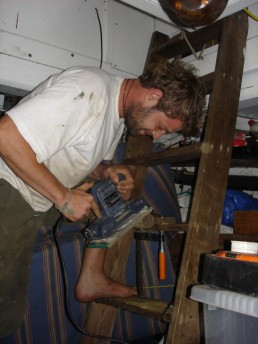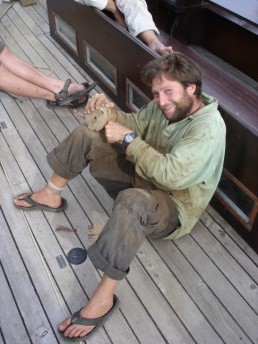 Finally Lista Light was returned to water and the mast was put back in with a crane. The return went very well and it was evident from the smile on the skippers face that he was relieved to be back in the water.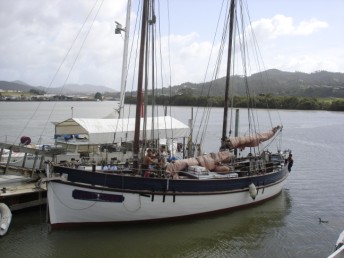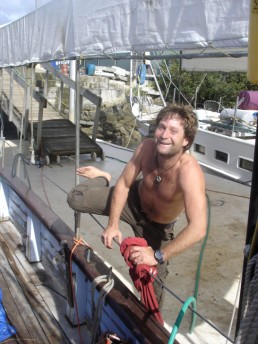 After Lista Light was deposited back in the water we returned to the town basin where we were put onto the pilings and a few days later we were allowed to come alongside the dock.




Back to previous section - Fiji to New Zealand
Forward to next section - New Zealand to New Caledonia






















This page hit Count : 163059
This is the Lista Light Website, for the travels of the sailing boat Lista Light

Click here for text-version of site